Our student wellbeing team
Directors of Wellbeing Tim French and Shaun Cleary take a proactive role to ensure all children have the resources to become well-rounded individuals equipped to face life's adventures and challenges. That means reaching out to students who may be struggling to overcome social or emotional challenges. Tim and Shaun are an integral part of the Wellbeing Team and work closely with College Counsellor Tarnya Mitchell and Chaplain Gayla Mathews. Therapy Dog Connie also has a big role to play in ensuring all children feel they have a place to belong here at Immanuel.
In the classroom, Tim and Shaun support teachers and students with resources about relevant issues like the effect of alcohol consumption on the developing brain and organise events like R U OK? Day to help build awareness of important issues.
The Wellbeing Team undertakes continuous development of wellbeing frameworks and programs, and ensures all staff undergo extensive professional development in both student wellbeing and restorative practices. See Our School Policies Here.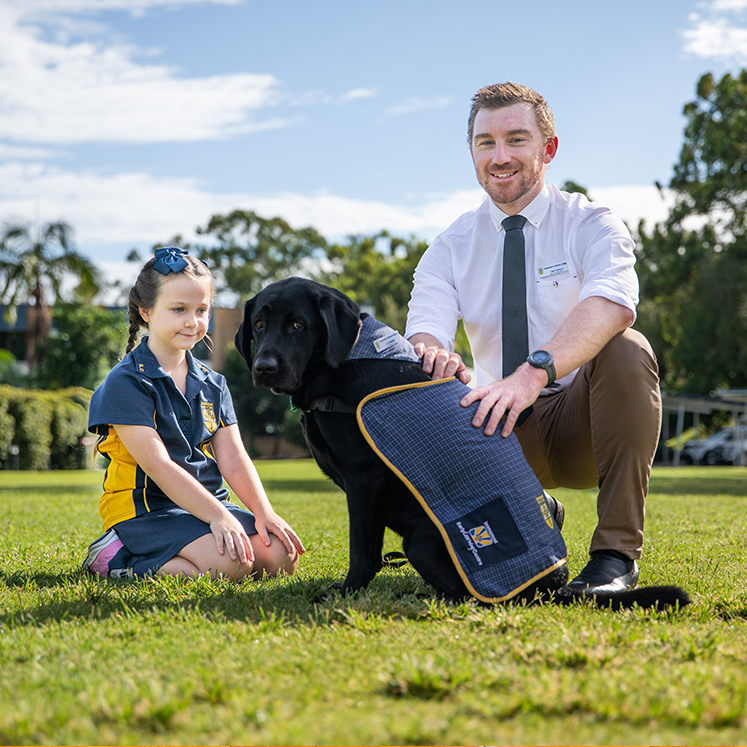 Immanuel Lutheran College believes that happy, confident children make the best learners. We nurture your child's interests and talents in a positive and engaging environment as the pathway to academic achievement along with overall wellness. ILC's caring, nurturing professionals are there to help your child develop confidence and to grow into a happy, balanced adult.