Inspiring Old Scholars – Professor Trent Munro
Professor Trent Munro is part of Immanuel Lutheran College's illustrious alumni and graduated from the College as part of the Class of 1992. He is at the forefront of the battle against COVID-19 as he champions and leads the COVID research unit at the University of Queensland. In this current climate of uncertainty, his leadership and academic prowess as one of the state's leading scientists is making a tangible difference in health education and innovation.
Inspiring action in a time of need
Professor Munro's aptitude for medical science began in the halls and science laboratories of Immanuel Lutheran College. Working as a Senior Group Leader at UQ's Australian Institute for Bioengineering and Nanotechnology, Munro is the director of the National Biologics Facility and the Program Director for the Vaccine Rapid Response pipeline. In the clinical trials to work towards finding a cure for the illness, he was an instrumental part of the team that surged forward in terms of developing vaccines. The trial was eventually abandoned due to a range of factors, primarily the concern around possible public perception and confidence rather than efficacy. The project has since been resurrected and their protein-based molecular clamp approach is being further developed with a view to meeting the vaccination fight against future COVID-19 variants.
Munro has a PhD in Protein Biochemistry and completed his postdoctoral studies in cell biology and developmental genetics at the Harvard Medical School and the University of Cambridge. His work in Australia, as well as overseas, has positively contributed to the innovative medical work performed by international bodies. Munro's work, and the work of the various teams of which he has been a part, is testament to the Immanuel Lutheran College spirit of innovation and academic excellence.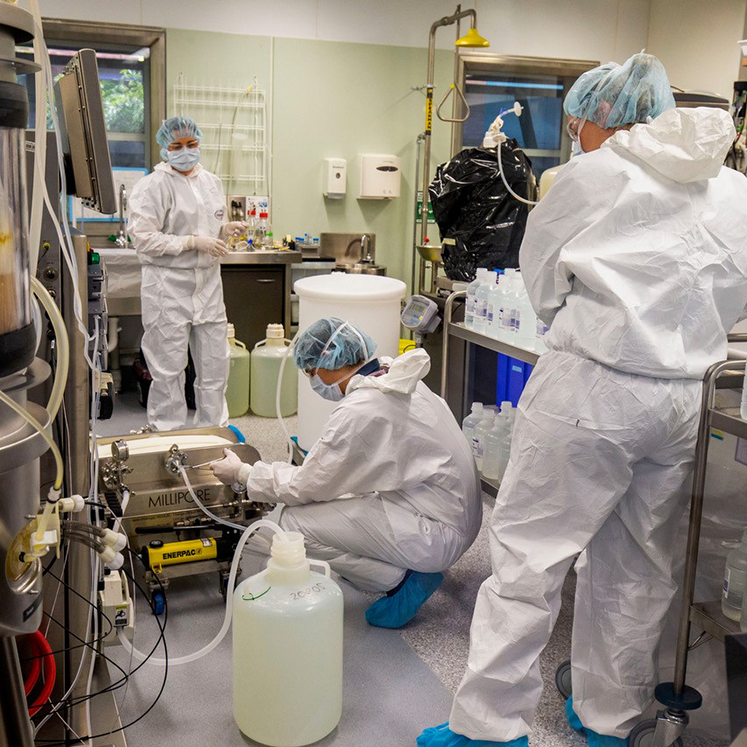 Inspiring Immanuels to foster real community change and wellbeing
Professor Trent Munro is a shining example of the capacity of Immanuel Lutheran College to shape and encourage all students to achieve their very best. Buoyed by excellent facilities and forward-thinking educational pedagogy, students at Immanuel Lutheran College are challenged with individual goals and to contribute positively to the broader community wherever possible. Part of the College's mission statement is to promote innovation, creativity, critical thinking skills and the drive to succeed and make a difference in the local and global communities. Professor Trent Munro is a testament to these attributes, and we are humbled and grateful to include him as part of our Old Scholar cohort.
Striving for academic excellence
A wide range of scholarships exist at the College to encourage those who hold lofty academic goals and have incredible potential to become a part of our College community. We encourage all our students to strive for their very best in whatever field speaks to their heart. Be it on the sporting field, on cultural stages, in science labs or in technology-focused classrooms, ours is a community that fosters entrepreneurial spirit. We support and encourage our students every step of the way, and provide our teaching staff with the capacity to bring out the best in the students we are lucky enough to teach.
Professor Munro's aptitude, grace, humble spirit and drive to make a difference in the world are an inspiration for our current and future academic cohorts. His capacity and desire to strive for positive community change is a beacon for our students to embrace their passions and look towards the future with hope. In a time of crisis, Immanuel Lutheran College students are up for the challenge and courageous in their endeavours to innovate, invigorate and question existing systems to look for real solutions that will see them take their place on the world stage as future leaders and change makers.
Your child can make a difference. Enrol now at Immanuel Lutheran College and let them share their light on the world.