What is Mt Binga Camp All About?
Immanuel's camp at Mt Binga Outdoor Education Centre is a month-long experience where students learn a variety of important life skills while undertaking physical challenges and outdoor adventure activities. Right now your child might baulk at the idea of preparing their own food, washing their own clothes, or working hard on a farm doing chores like milking cows and mending fences, but at 'Binga', they've got to pitch in.
During this rite of passage camp, they'll meet all kinds of challenges head on, from abseiling, hiking and survivalist training, to the daunting concept of being away from home for a whole month. They'll come back stronger, more independent and mature, and ready to focus on the final crucial years of formal education. Read on to find out more about why Mt Binga Outdoor Education Centre will benefit your child.
What is Mt Binga Camp?
Mt Binga Outdoor Education Centre, located in Blackbutt, is an outdoor camp where students undertake a program designed to help them let go of the comforts of home and develop a new sense of community within their peer group. Students are rewarded for their efforts with newfound confidence, resilience and independence.
The Centre was built in 1982 by St Peter's Lutheran College. Immanuel Lutheran College took over management of the Centre in 1996 and it's become an important part of the College curriculum ever since. Immanuel students have been attending Mt Binga since the early 1980s.
What is the point of sending your child to Mt Binga?
Independence
Learning how to cut those apron strings and independently manage basic life skills is an important step towards maturity and self-sufficiency. At Mt Binga, students do their own meal preparation, cooking, cleaning and washing. Everything they've left up to Mum or Dad to solve in younger years is now up to them.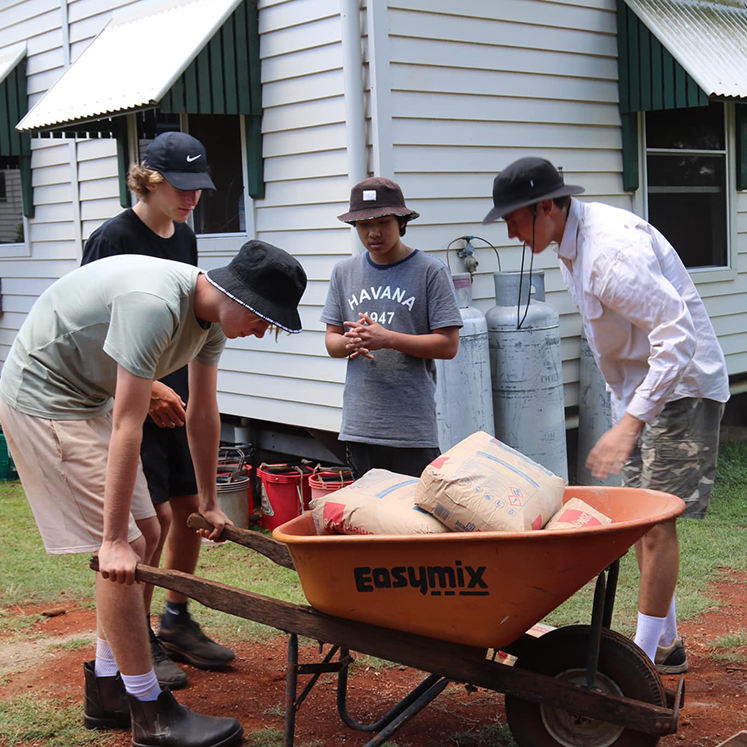 Social interaction
Mt Binga fosters an environment where students live and work together and depend on each other, forming close relationships. Students return to school with new, stronger friendships and a greater sense of appreciation for their classmates.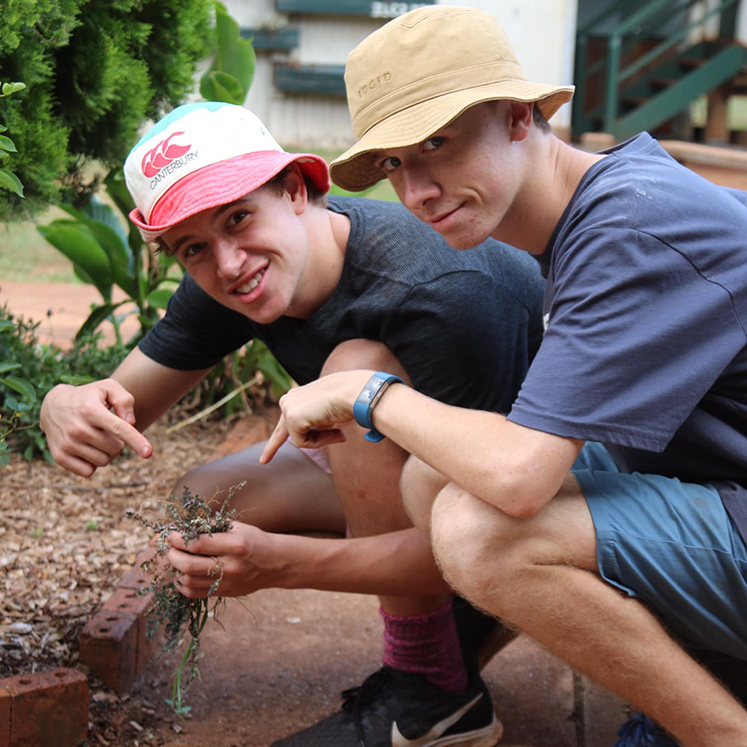 The value of manual labour
Yes, Mums and Dads, even your chore-shy teenager will learn to appreciate the value of manual labour at Mt Binga! Through chores like chopping firewood, looking after animals, tending to gardens and other everyday farming activities, your child will learn just how much can be achieved when you're willing to put the work in.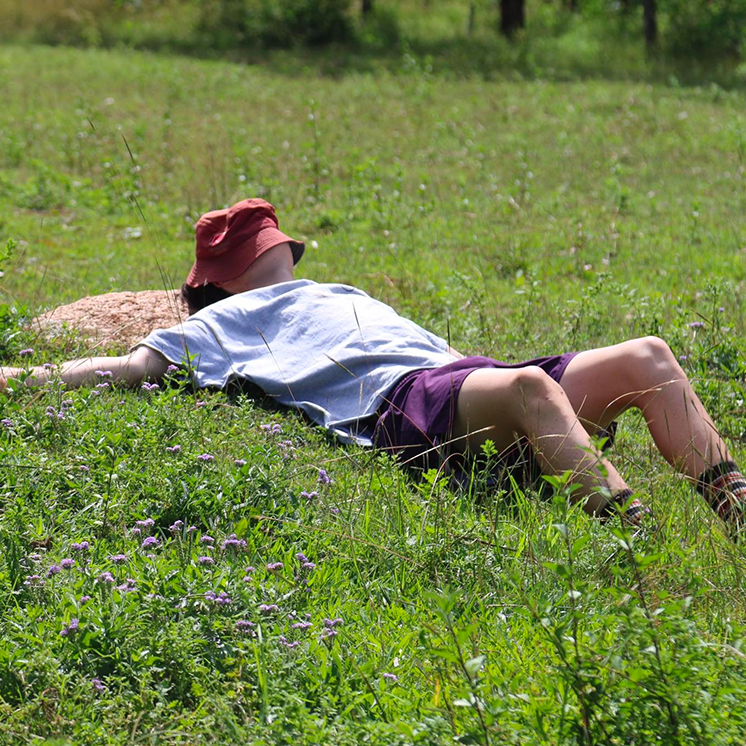 Self-reflection
Our busy, noisy world rarely offers enough time or space for personal reflection, but that isn't the case at Mt Binga. Through meditation, dedicated quiet time and journaling, students can go a little deeper, learning more about themselves and those around them.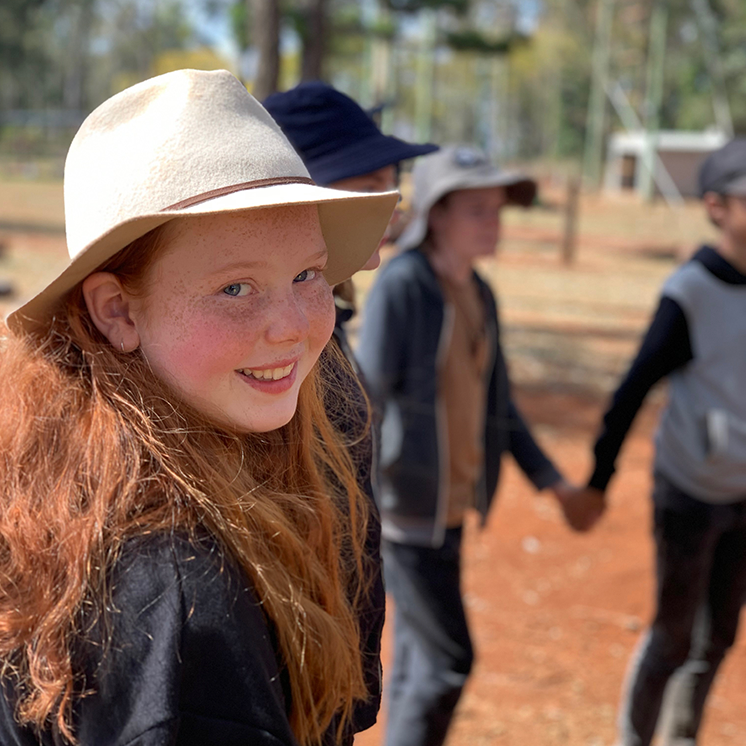 Spiritual needs
Through morning and evening devotions, periods of solitude and time spent appreciating the stunning natural wonder of Mt Binga, students will experience emotional, social and spiritual development.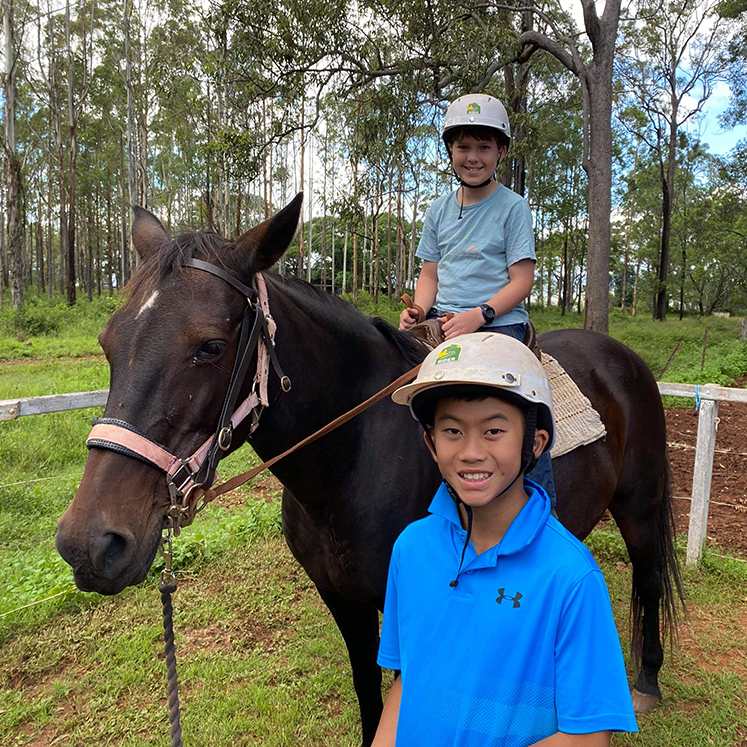 Meet challenges head on
Mt Binga offers a range of challenges, including hikes, a high ropes course, horse riding, orienteering and abseiling. Alongside the many outdoor adventure activities on offer, there are manual labour and self-sufficiency duties, and personal challenges to master.
Learn to appreciate what you have
There's no doubt that students will arrive home with a new sense of appreciation for what they have – their families, their homes, and the potential they have to make a difference in the lives of others.
What activities are on offer at Mt Binga?
At Immanuel's Mt Binga Outdoor Education Centre, your child will participate in:
farming activities such as milking cows, horse riding and animal feeding
outdoor adventure activities such as the high ropes course, orienteering, night hikes and abseiling
self-sufficiency training such as cooking, cleaning and washing clothes
personal development activities such as group building and initiative activities, chapel services, reflection time, solo camp and free time.
Over the course of the month, your child will adhere to a strict daily routine, promoting discipline and confidence. They'll gain a wide range of important skills to benefit them at school, and in whatever path they follow through life. Whatever they choose to do, they'll be confident, happy adults when they do it!
For more information on the Mt Binga Outdoor Education Centre, contact Immanuel Lutheran College today on (07) 5477 3444 or visit us online!