How Outdoor Education Can Inspire World Changers!
Outdoor education offers plenty of opportunities to inspire children and help young learners thrive. Outdoors, your child can learn a range of skills and concepts, discovering the natural environment and developing important leadership skills.
Through curriculum-guided outdoor education, your child will have the chance to appreciate nature, discover the world around them, and participate in programs that promote learning in the classroom and beyond.
Here's how outdoor education can inspire your child to make the world a better place!
Building Community
Outdoor education programs have great potential for social-emotional learning, helping your child to develop a strong sense of belonging in their school community.
Students are encouraged to take part in team-building activities, working together to achieve mutual goals. Outdoors, students rely on their peers and their own critical thinking skills to solve problems and maintain effective learning spaces.
Similarly, outdoor learning can help to promote good citizenship. Your child can learn how to communicate effectively, share knowledge and resources, and work collaboratively with others to overcome challenges.
These practical skills are highly valuable in an outdoor learning environment, but they also translate to classroom and real-world learning situations. That's not to mention applications for your child's future career!
Learning Leadership
The lessons students learn as part of outdoor education programs can help them develop the leadership skills they'll need to make the most of classroom learning and other academic opportunities.
In order to learn effectively in an outdoor environment, students need to be able to respond well to instruction and practise good leadership to meet task requirements. In outdoor education classes, your child will have opportunities to respond to leadership and to deliver it.
The leadership skills that your child learns in outdoor education will support them as they explore other academic and career roles. When students know how to set goals and achieve them as part of a team, they are better equipped to engage with a range of school and workplace responsibilities.
Gaining leadership experience in an outdoor education environment will help your child build confidence and capability. Leadership skills could even prepare your child to one day lead a professional team.
Promoting innovation
An important part of 21st century education is promoting innovation and creativity. These transferable skills play a key role in supporting students to pursue a range of opportunities.
Outdoor education programs are designed to help students become innovators. Outdoors, your child will face unique challenges and problems that require creative and entrepreneurial solutions.
Additionally, outdoor education lessons allow students to apply STEM knowledge and skills in real-world contexts. This can improve student engagement with academic concepts, helping students discover practical applications of their learning.
Your child will benefit from opportunities to test new ideas and find solutions to problems. These are skills that prepare them for world-changing roles as inventors, creators and entrepreneurs.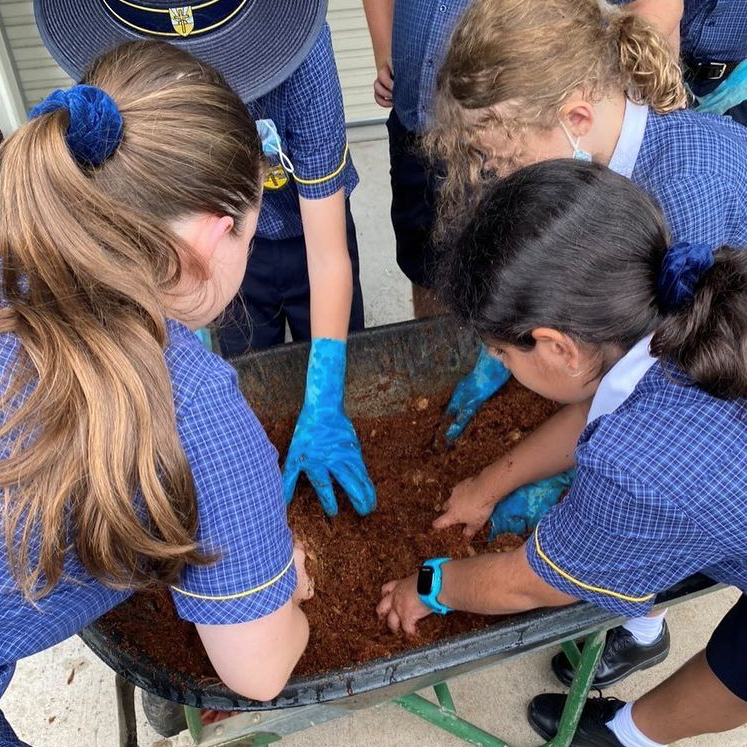 Caring for the environment
In today's world, teaching children how to care for the environment has never been more important. Outdoors, your child will discover nature and learn valuable sustainability concepts.
Outdoor education programs teach students from a young age how to protect our precious Earth, learning the value of recycling waste, reducing plastic use and conserving water, among other eco-friendly concepts.
This introduction to environmental conservation will help your child recognise their own important role in protecting and preserving their world. Through outdoor education, students are encouraged and empowered to consider practical steps they can take to look after the environment.
Lessons learned outdoors could inspire your child to invent new eco-health solutions or start sustainability initiatives in their communities. Some students carry high school lessons with them as they pursue science studies at tertiary level or find environmentally-focused professional roles.
At Immanuel Lutheran College, we offer excellent outdoor education programs with a natural rainforest, a recycling facility run by the College's cross-campus Eco Club, a 5,000L worm farm, an Environmental Centre and purpose-built eco-friendly waterway to teach water conservation, all onsite!
Want to help your child change the world? Book a tour of our College and start your child on their Immanuel journey.