Parents and Friends of Immanuel
Welcome to Immanuel's Parents and Friends Community. Our role is to offer support to Immanuel Lutheran College in its work with our children; build community by fostering relationships amongst families; and provide financial assistance to projects and services undertaken by ILC and its students. Our P&F enjoys a mutually beneficial and respectful relationship with the College and works closely to support the wellbeing of everyone in our community.
Apply for Funding
The P&F supports students, clubs and groups associated with Immanuel Lutheran College that are seeking financial assistance for projects, services, events or individual sporting and cultural representation. If you would like to apply for funding from the P&F, please read the Funding Guidelines below and submit your online application. Applications will be reviewed at each monthly P&F meeting. If you have any queries about funding applications, please E: pandf@immanuel.qld.edu.au.
P&F Projects
Through the tireless work of our volunteers, and with funds raised at the Immanuel Arts Festival and Fruehlingsfest, the P&F has provided funding for initiatives such as:
An all-weather College bus shelter
A worm farm for the Primary School Eco Club
Immanuel's Voices on the Coast Literature Festival
Primary and Secondary School musicals
A school in Parapet and Community Rehabilitation Centre in North Sumatra, Indonesia, that staff and students work closely with
Immanuel students who represent the region in sport
Immanuel's German, Music and Dance Tours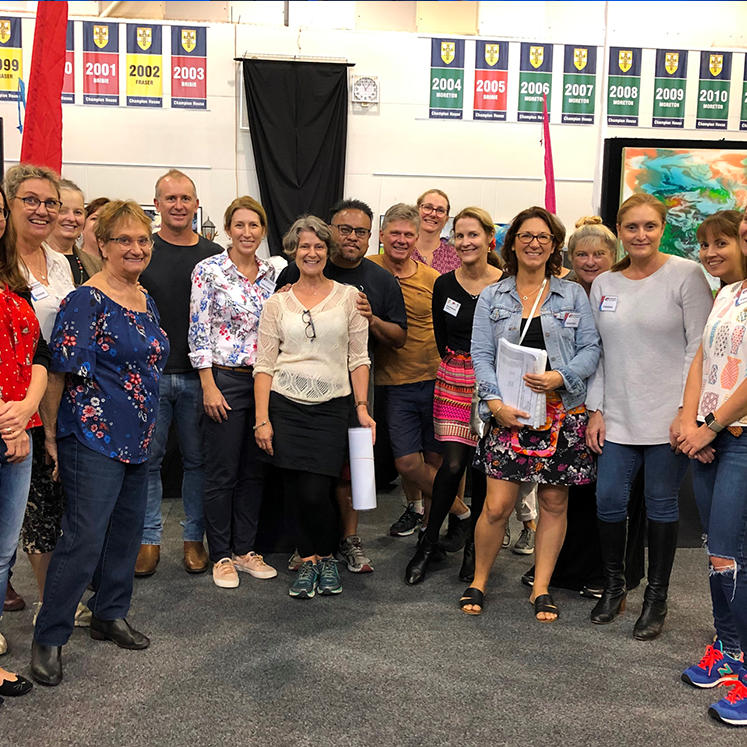 P&F Meetings
P&F meetings are held once a month between February and November, from 6.00pm to 7.00pm in the Environmental Centre. We welcome you to join these meetings to hear the progress of the College and discuss the P&F's plans.
Meeting dates for 2023 are:
Wednesday 15 February
Wednesday 15 March
Wednesday 19 April
Wednesday 10 May
Wednesday 7 June
Wednesday 19 July
Wednesday 16 August
Wednesday 6 September
Wednesday 18 October
Wednesday 22 November
The P&F Executive consists of the following members:
Chair – Aimee Finch
Vice Chair – Rosalyn Barlow
Secretary – Saskia Samuels
Treasurer – Tony Ramsay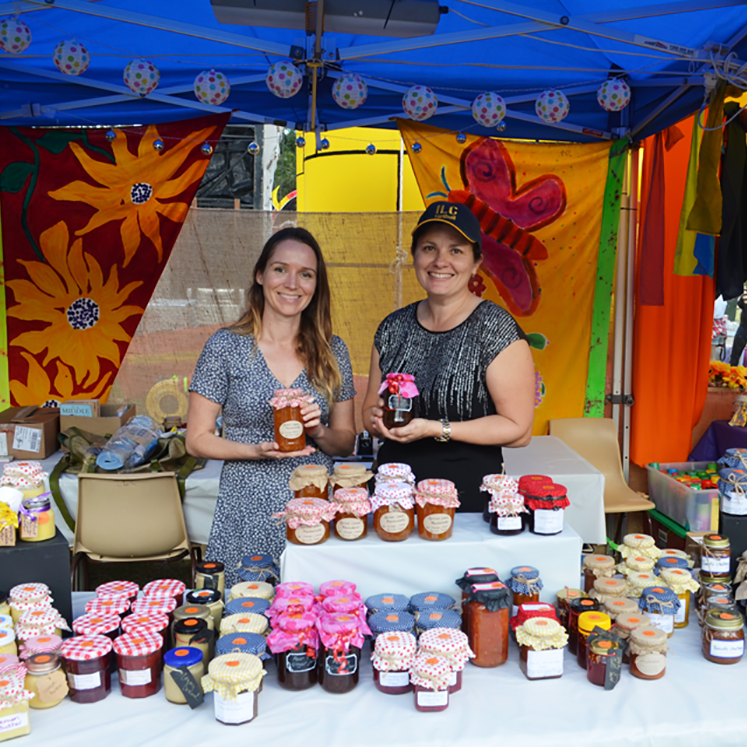 Getting Involved
We encourage parents and carers to connect through volunteering opportunities at the College and social events hosted by the P&F throughout the year. We are always looking for volunteers to lend a hand with:
Food for Families – this is a program where volunteers come together to cook meals for those in our community who are going through a difficult time, perhaps illness, and are then distributed by the College's pastoral care team.
P&F Committee
If you are interested in becoming a volunteer, please fill out the application form by following this link.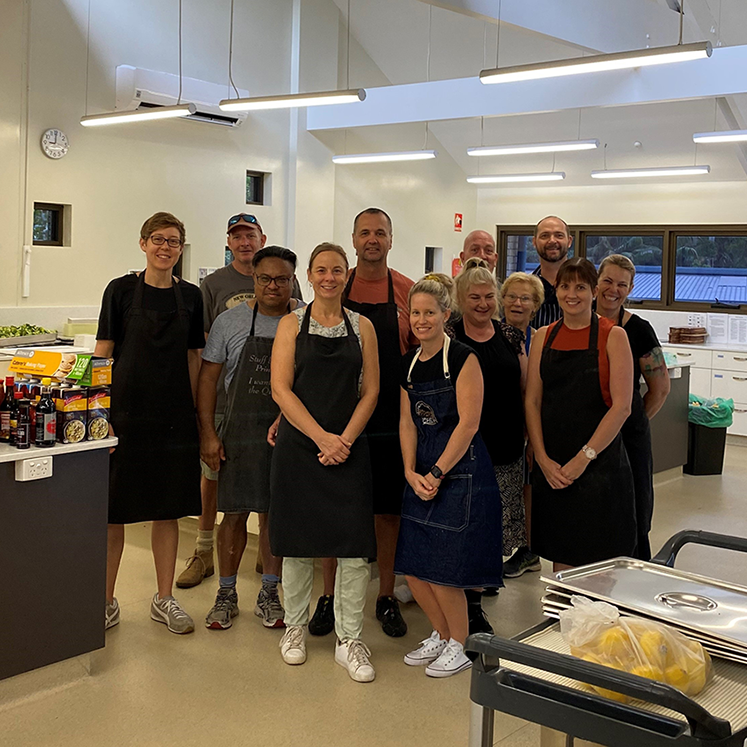 Class Parent Representatives
A really important part of the Immanuel P&F Community is our group of Class Parent Representatives. These volunteers organise social events for their respective year levels, maintain the year level Facebook pages with important reminders and updates, and assist the College with our events.
If you'd like to join your child/ren's year level Facebook page, or chat to the Parent Representative, please contact Lauren Nielsen, Community Relations and Event Coordinator on T: 5477 3419 or E: nielsenl@immanuel.qld.edu.au.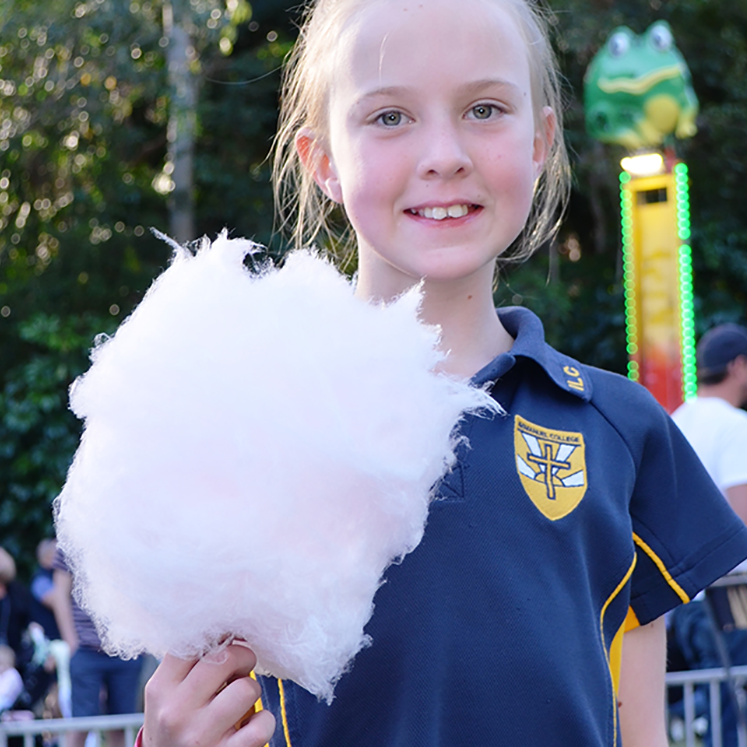 If you have any questions about the Immanuel P&F Community, or you would like to get involved, please contact Lauren Nielsen, Community Relations and Event Coordinator on T: 07 5477 3419 or E: nielsenl@immanuel.qld.edu.au.