New in Town? Here's What to Look for in Sunshine Coast Schools
New in Town? Here's What to Look for in Sunshine Coast Schools
New to the Sunshine Coast and looking at schools for your child? There are so many great private, public and independent schools on the Sunshine Coast that choosing between them might seem impossible. How do you narrow down your options? What should you be looking for? At Immanuel Lutheran College, we know exactly what makes a fantastic learning environment for your child. Here's what you need to know!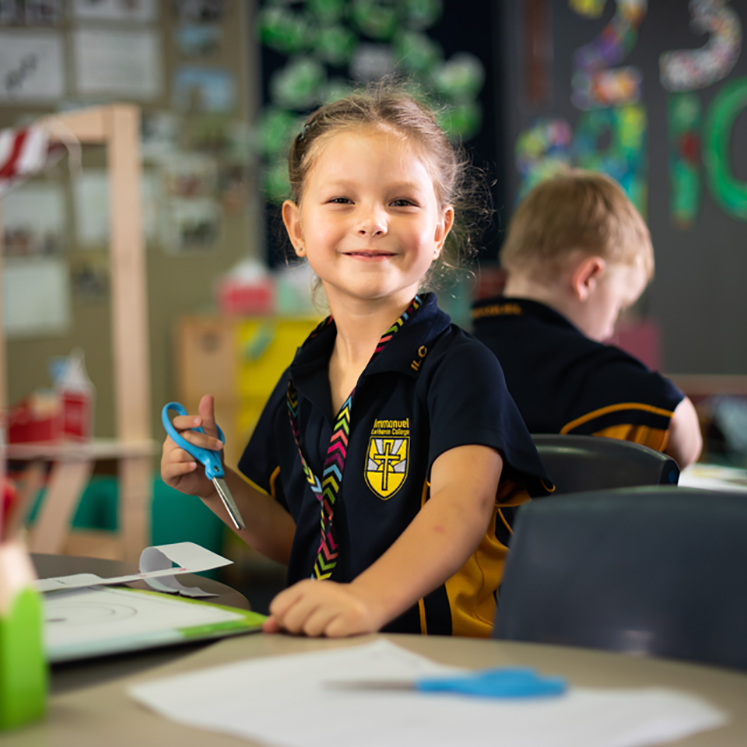 Narrowing down your options
You're new to the Sunshine Coast and you need to find the perfect school for your child. You want one that's going to encourage their development and nurture their talents. Moving is stressful enough for kids without any additional worry around their transition into a new school. So how do you go about selecting a school you know will be the right fit for your child, and your family?
Consider the following:
Personal values and preferences. A school's core values. They influence the teaching style, the extra-curricular activities, the programs available to help enrich and extend children, and the rules and regulations students need to follow.
Learning Approaches. What is their approach to learning? Does their website offer a genuine insight into what they're achieving?
School structure. You also need to choose the type of school authority you'd like for your child. The options include a state school, a private school, or an independent school (which is a private school overseen by its own governance board).
Religious denomination. Sunshine Coast schools come in all denominations and faiths. Will you choose a school based on your family's denomination (Catholic, Lutheran, Anglican, and so on) or choose the very best Christian school for your child's individual needs and gifts?
School community. How is the school connected to the community? You've moved to the Sunshine Coast so getting settled means finding likeminded people. Choosing a school with a strong community will ease that transition. What events or outreach activities do they participate in or organise? How do students participate in them?
Academic and extra-curricular considerations. What is the curriculum like? Is the school solely focused on academia, or do they also offer exceptional extra-curricular activities? If you're looking for a school for your creative preppy, will your "sciency" 10-year-old also find excellent support and opportunities? Learn more here
The all-important school tour
The Sunshine Coast boasts some of the most impressive schools in South-East Queensland. You've come to an excellent location to raise your family. Attending open days or requesting tours of the schools you're interested in will help make your decision easier. You'll be able to see the facilities for yourself, speak with the teachers and staff, and get an in-person feel for the campus. Check that the school has a virtual tour available too, just in case of yet another COVID lockdown.
Do your research into the school culture and reputation
You also need to do research. Visit the school's websites and social media platforms and you'll garner a better understanding of the school's mission and values, its place in the community, and how parents and students perceive it. Results are important, but ATAR and NAPLAN won't tell you how happy your children will be at the new school. You know what they say, if in doubt, ask the locals in a Facebook group!
What we offer
Immanuel Lutheran College, a Prep to Year 12 co-educational school located in Buderim, is an exceptional school offering excellence in education, extra-curricular activities, sports, and learning spaces. Our Christian values, academic results and contemporary approach to teaching and learning has earned us the reputation as a leading Sunshine Coast school. We're also very proud to be the only Sunshine Coast school offering the Mt Binga experience, a month long independence and self-reliance adventure camp. No matter your child's interests and talents, we've got the exceptional staff and world class learning spaces to foster them.
Values
Our school values the positive impact faith has on our lives, but also educational excellence, developing caring and supportive relationships, serving the wider community, and respecting the natural environment. It's all about balance. Academic results are important, but so is cultural enrichment. We believe that come graduation, Immanuel students will display confidence, optimism, and strong inter-personal relationships. We strive to produce highly competent, capable people who will be well-rounded, and keen to make a positive contribution to the world. Our values are founded in faith, reason, and knowledge.
Contact Immanuel Lutheran College today on (07) 5477 3444